We're BACK!
In 2021 Native Plant Study Group is coming to a Zoom room near you!
After a hiatus due to the ongoing COVID-19 pandemic, NPSG has returned in the form of live virtual talks streamed on the Zoom platform. Meeting details will be sent out via the NPSG email newsletter.
We are excited to bring you some great new content this year!
Talks and meetings are free and open to the public. Members are guaranteed a spot and the remaining spots are open to non-members. If you would like to become a member please see our Membership Info.
Stay tuned and check your inbox!
---
Thursday, September 16 2021 7:00 PM
Talk: Plant Species at Risk and How They Came to be at Risk
With Dave Fraser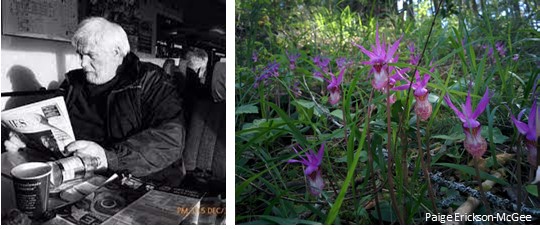 This illustrated talk will take a look at the steps in identifying and assessing plants at risk in Canada. Sources of data, the role of amateurs in gathering information, the identification of threats to species and how species get legally listed will be covered. The role of species assessments in setting conservation priorities including the identification of Key Biodiversity areas in Canada will be introduced.
Speaker Bio:
David Fraser recently retired from the BC government where he was the Unit Head for the Species Conservation Science Unit.  He has been a member of the Committee on the Status of Endangered Wildlife in Canada (COSEWIC) for over 25 years. He is a senior scientific advisor to Canada's Key Biodiversity Areas program.  Dave started the nursery "Fraser's Thimble Farms" a nursery on Salt Spring Island that specializes in native and rare plants, now run by his younger brother Richard and Richard's wife Nancy.  Dave is a keen gardener, birder, photographer, bread maker, artist and COSEWIC nerd.
---
Thursday, October 21 2021 7:00 PM
Talk: Management Plan for Gulf Islands National Park
With Dr. Tara Martin
Registration link will be sent via the NPSG email newsletter – sign up here
Dr. Tara Martin will speak about her team's work on cumulative effects and eco-cultural restoration in the Salish sea. This talk will touch on the need for deer management and their work with Parks developing a deer management plan. As Tara says, "We're just completing a deer management plan for Gulf Islands national park and have done a full decision analysis to determine the most cost effective actions to take. Sterilization and immune-contraceptives do not rank high due to their high cost, high mortality and low effectiveness."
Speaker Bio:
Tara is a Professor in Conservation Decision Science with the Department of Forest and Conservation Sciences, Faculty of Forestry, University of British Columbia. She is a pioneer in the field of Conservation Decision Science – combining predictive ecological models with decision science to inform what actions to take, where to take them and when to achieve our conservation and natural resource management goals. Tara leads a team of graduate students and research fellows seeking to understand, predict and ultimately inform decisions about the impact of global change on biodiversity and natural resources. Tara was recently awarded The Nature Conservancy Professor in Practice Award, Thomson Reuters Citation & Innovation Award for her work in Climate change decision making and a Wilburforce Conservation Fellowship. Tara is a member of the IUCN Climate Change Specialist Group and co-leads the Climate Adaptation Theme. https://www.taramartin.org/
Meeting Agenda:
6:45-7:00 Arrive for meeting on Zoom
7:00-7:15 Announcements, Upcoming Events
7:15-8:00 Presentation by Speaker
8:00-9:00 Questions about native plants & for speaker, socializing + more!
---
Who We Are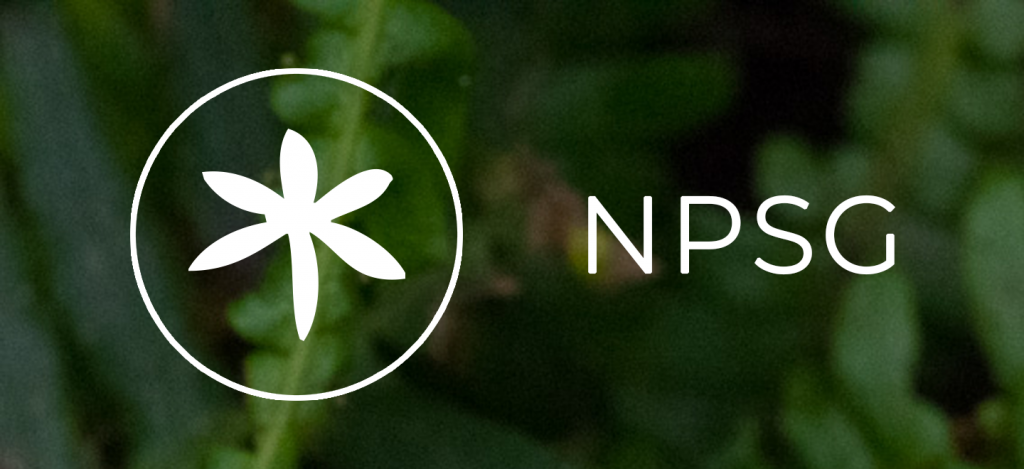 The Native Plant Study Group is dedicated to learning about the native plants of British Columbia as wild populations and in garden settings, while promoting their use and conservation. Our diverse membership ranges from biologists to hobby gardeners, from horticulturists to plant enthusiasts.
General meetings are held on the third Thursday of each month from September to May (except December) and feature a speaker, draw for native plants and discussion.
Many thanks to our Sustaining Supporters!
These businesses provide discounts to our active members:
Territorial Acknowledgement:
The Native Plant Study Group respectfully acknowledges that we meet on the unceded territory of the WSANEC and Lekwungen Peoples. We are a garden group with a strong interest in gardening with native plants for their aesthetic, intrinsic, and conservation values. We gratefully recognize the longstanding stewards of these plants and ecosystems, as well as the cultural significance to them. We encourage a safe and respectful space for everyone to learn along with us in the process of decolonization.