Native Plant Study Group is on Zoom!
Due to the ongoing COVID-19 pandemic, NPSG is still using Zoom to host our monthly talks. Meeting details will be sent out via the NPSG email newsletter. Members are guaranteed a spot and the remaining spots are free and open to non-members. If you would like to become a member, please see our Membership Info.
---
Thursday, November 18 2021 7:00 PM
Talk: Coastal Sand Dune Ecosystem Restoration with Pippi Lawn & Maria Varem
Where: Zoom
When: Thursday November 18, 2021 07:00 PM Pacific
Register in advance for this meeting on Zoom: REGISTER HERE
Registration link will also be sent via the NPSG email newsletter – sign up here
After registering, you will receive a confirmation email containing information about joining the meeting. NOTE: Some email accounts from Outlook and Hotmail may not receive the confirmation email due to strict spam filters.
This month's Guest Speakers TOPIC: Coastal Sand Dune Ecosystem Restoration with Pippi Lawn and Maria Varem
Sidney Spit, in Gulf Islands National Park Reserve, protects a significant example of rare coastal sand ecosystem, a dynamic environment where marine and terrestrial influences meet.  Coastal sand ecosystems support rare plants and animals that depend on open sand habitat to survive, including the contorted-pod evening-primrose and silky beach pea.  In recent times, introduced invasive plants, such as Scotch broom and European beach grass, have crowded out the native species and stabilised the shifting sands, threatening this rare ecosystem and its species at risk.  In 2016, Parks Canada initiated a project to restore a key portion of coastal sand ecosystem on Sidney Spit, through removing invasive plants with the help of dedicated volunteers, augmenting rare plant populations, and enhancing visitor facilities and learning opportunities. Learn more about Parks Canada's steps to save this ecosystem and the extraordinary response of the rare plants at the site!
Witty's Lagoon Regional Park is home to numerous rare and endangered plants, including Contorted-pod Evening-primrose and Yellow Sand-verbena. Unfortunately, the sand spit in particular has been threatened by invasive plant species. Over summer 2021, work was begun to clear away broom and preserve critical habitat for contorted-pod evening-primrose. This section of the presentation will cover the work that was carried out, and future directions for further restoration at Witty's Lagoon.
Speaker Bios:
Pippi Lawn
Pippi is an ecological specialist with the Ecological Integrity Monitoring Team at Gulf Islands National Park Reserve.  She joined Parks Canada 15 years ago, in 2005, and has led a variety of ecological monitoring and restoration projects in national parks on both coasts ever since, including Kouchibouguac National Park in New Brunswick, the Species at Risk section of Coastal BC and Gulf Islands National Park Reserve.  Over the last decade, while working in Gulf Island NPR, she has designed and led multiple vegetation projects to restore and manage healthy ecosystems, including the project that is being presented here – restoring rare coastal sand ecosystem and associated species at risk on Sidney Island.  Pippi has a special interest in vegetation ecology, invasive species, species at risk and using plants as indicators of ecosystem health, and a passion for exploring innovative approaches to conservation and ecological restoration.
Maria Varem
Maria is a University of Victoria student studying ecological restoration, and is currently in a work co-op managing community gardens for BC Housing. Over the course of 2020 and 2021, she developed a restoration plan for the rare coastal sand ecosystem at Witty's Lagoon in collaboration with CRD Parks. Maria is especially passionate about the intersection of humans and ecosystems, and loves learning about the native plants and ecosystems of Vancouver Island.
Meeting Agenda:
6:45-7:00 Arrive for Meeting
7:00-7:15 Welcome, Introductions
7:15-8:15 Presentation by Speaker (includes questions)
8:15-9:00 Announcements, Upcoming Events, Questions about Native Plants, Social Chat (optional)
---
Who We Are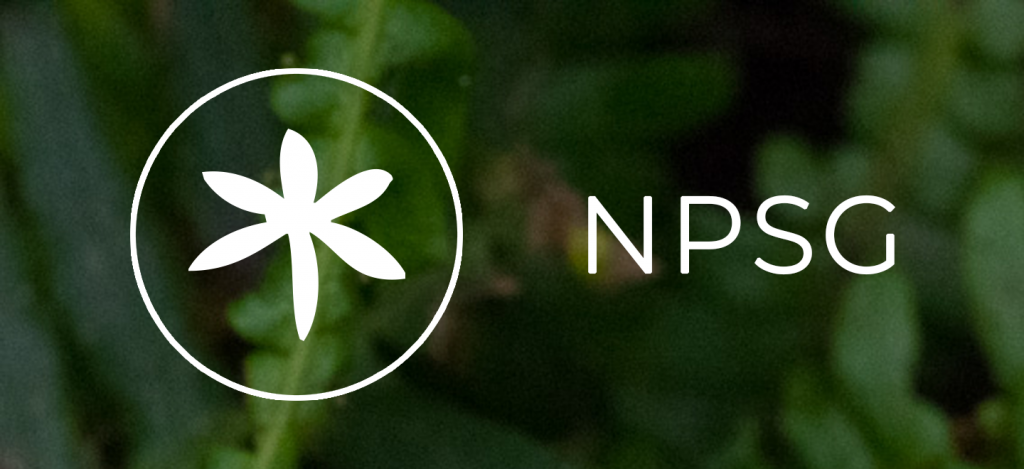 The Native Plant Study Group is dedicated to learning about the native plants of British Columbia as wild populations and in garden settings, while promoting their use and conservation. Our diverse membership ranges from biologists to hobby gardeners, from horticulturists to plant enthusiasts.
General meetings are held on the third Thursday of each month from September to May (except December) and feature a speaker, draw for native plants, and discussion.
Many thanks to our Sustaining Supporters!
These businesses provide discounts to our active members:
Territorial Acknowledgement:
The Native Plant Study Group respectfully acknowledges that we meet on the unceded territory of the WSANEC and Lekwungen Peoples. We are a garden group with a strong interest in gardening with native plants for their aesthetic, intrinsic, and conservation values. We gratefully recognize the longstanding stewards of these plants and ecosystems, as well as their cultural significance.
We encourage a safe and respectful space for everyone to learn along with us in the process of decolonization.