NEXT SPEAKER:
Thursday, February 21, 2019
Celebration of Camas Hill & My Friend Moralea Milne
with Terry McIntosh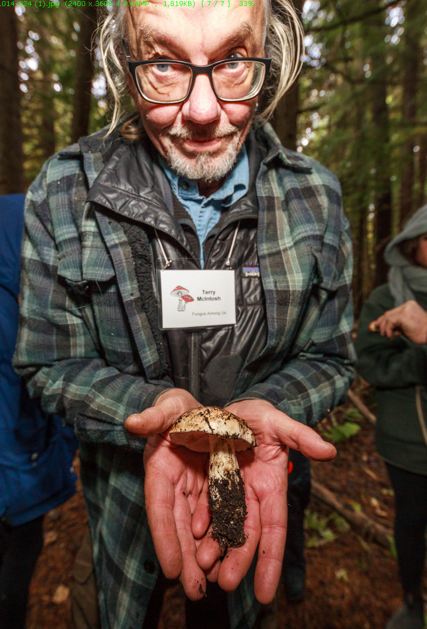 Terry McIntosh has had over 40 years of experience in botanical research, ecological consulting, and public education. His recent work has focused mainly on rare vascular plant, moss, and habitat assessments. He has completed numerous of these surveys in British Columbia, including on Vancouver Island and the Gulf Islands, and in the Okanagan, Similkameen, and Thompson River Valleys. He has also completed projects in Yukon, mainly around Whitehorse and along the north coast to adjacent Alaska, Saskatchewan, southern Alberta, and Washington and Oregon. Dr. McIntosh has prepared numerous COSEWIC Status Reports. He has worked closely with over 25 First Nations peoples in British Columbia, completing restoration projects and plant inventories. He is an editor and Board Member for the Flora of North America project, and has written five treatments. He is also a workshop facilitator, and has implemented moss workshops in Victoria, Salt Spring Island, Whitehorse, Kluane National Park, and Corvallis, Oregon. He loves cats and other animals, and scotch, like many of his Metchosin allies!
Camas Hill is a conservation jewel. It has been set aside by Moralea Milne for perpetuity so that the resident wildlife, plants, and fungi can thrive out of harm's way. This talk will recount various adventures on the hill over the years and highlight some of the marvelous plants that make it so unique. Lots of stories of high adventure will be told!
WHERE: UVic, MacLaurin Bldg, Rm D-288 (NEW ROOM) in D-Wing
Cost: Members: FREE (Membership $25/yr)
Non-Members: drop-in by donation
Students: FREE
Notes: $3.00 for parking at UVic
Along with a friend, you are welcome to bring
– Any and all questions about native plants or native plant gardening for our experienced group of native plant gardeners
– Loonies/toonies for treats and tea at the refreshment break
– Box to carry home lots of native plants & seeds available by raffle $1 for 1 ticket or $2 for 3 tickets
– Travel mug or coffee mug for refreshments
– Potted and labelled native plants or items of interest for the raffle
– Some cookies or other shareable treats for 3 free draw tickets!

SCHEDULE:
7:00-7:30 Meeting, Question Jar and Announcements
7:30-7:45 Refreshment Break + Chatting
7:45-8:45 Presentation by Speaker (includes questions)
8:45-9:00 Plant Raffle
Note: If you would like to attend the full meeting please arrive for 7:00, if you would like to attend the presentation only please arrive during the refreshment between 7:30 and 7:45.
Upcoming Speakers
March 15, 2019: James Miskelly
Hiding in Plain Sight: Hidden Plant Diversity in the Victoria Area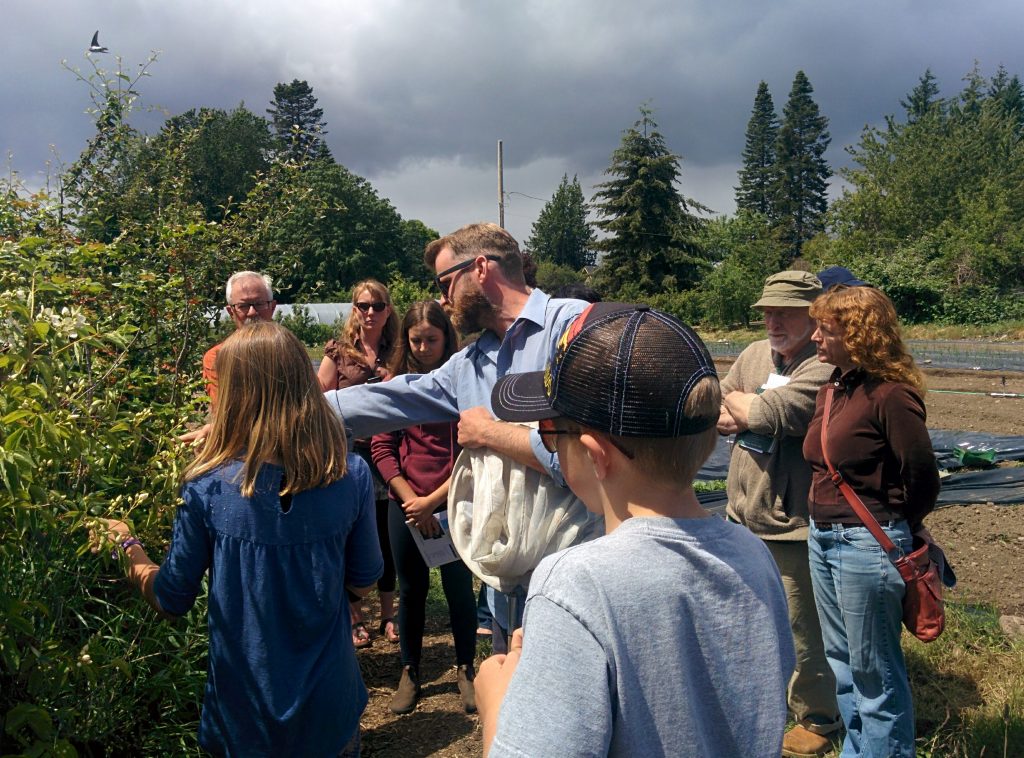 The Victoria area is home to the highest diversity of vascular plants in BC, but this diversity isn't always apparent in our natural areas. A lot of native plants are hiding in plain sight, while others are in decline or have already disappeared. What sorts of factors have resulted in such a high diversity of native plants, and what kinds of factors threaten this diversity? Are there species missing from our local parks and if so, how can we know which ones?
James Miskelly is a life-long naturalist who has worked in the ecology and conservation of Garry oak ecosystems for the last 20 years. He works mainly on rare plants, restoration, and grigs.
April 19, 2019: TBD
Who We Are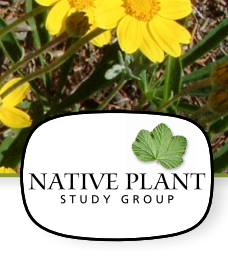 The Native Plant Study Group is dedicated to learning about the native plants of British Columbia as wild populations and in garden settings, while promoting their use and conservation. Our diverse membership ranges from biologists to hobby gardeners, from horticulturists to plant enthusiasts.
General meetings are held on the third Thursday of each month from September to May (except December) and feature a speaker, draw for native plants and discussion.
Many Thanks to our Sustaining Supporters!
Territorial Acknowledgement:
The Native Plant Study Group respectfully acknowledges that we meet on the unceded territory of the WSANEC and Lekwungen Peoples. We are a garden group with a strong interest in gardening with native plants for their aesthetic, intrinsic, and conservation values. We gratefully recognize the longstanding stewards of these plants and ecosystems, as well as the cultural significance to them. We encourage a safe and respectful space for everyone to learn along with us in the process of decolonization.